Dr. Sam Dauahera, BDS, DDS, MICOI, MAAIP
Dr. Dauahera graduated from the University of Colorado School of Dentistry International Student Program (ISP) near the top of his class Completing his second degree in Dentistry. Initially, he started his dental career in 1994 where he received a Bachelor`s Degree in Dental surgery (BDS). In early 2012, Dr Sam took over our 5131 W Devon office after the retirement of Dr Martin Lapidus DDS, who established this practice many years ago, this office being one of the very first offices to open in the Edgebrook neighborhood of Chicago.
Dr. Sam has attended many advanced training courses by world renowned Dental educators including:
Osstem (Hiossen) Dental Implantsmanufacturers. In early 2019, Osstem has emerged as the largest dental implant manufacturer in the World.
Completed extensive training on live patients by the Implant manufacturer Blue Sky Bio. Covering broad training on the use of Bone Piezo star XP surgical system and its applicationsin Block bone harvesting and grafting.
Underwent extensive Training in the applications of 3D Cone Beam x-ray units by Sirona-Germany, and 3D guided implant surgery.
3D printing of large block bone grafts to treat individuals with large bony defects by Switzerland-Based Straumann Implants manufacturer.
Advanced Root canal training coursesby Dentsply Sirona, A world leader in endodontic instruments manufacturing.
Member of "DentalXp.com",gIDE online libraryand the gIDE Dental Academy.
Dr Dauahera was granted the following awards that illustrate our office commitment to excellence in Implant and General Dentistry:
Fellowship of the International Congress of Oral Implantology (FICOI)
Fellowship of the American Academy of Implant Prosthodontics (FAAIP)
Mastership of the International Congress of Oral Implantology (MICOI)
Mastership of the American Academy Of Implant Prosthodontists (MAAIP)
Fellowship of the Live Implant Training Institute (LIV)
Dr. Roger Pogorzelski, DDS
Dr. Pogorzelski, a graduate of the University of Illinois, is a general dentist with extensive training in implantology and orthodontics. Dr. Pogorzelski received his implantology training at the Misch Institute. He has travelled to Moscow with the University of Chicago to provide instruction to Russian doctors in implantology and orthodontics. He is is a member of the American Association of Oral Implantology and is a Fellow in the International Congress of Oral Implantology.

Dr. Pogorzelski is also a member of The American Academy of Straight Wire Orthodontics and Functional Orthopedics. Along with general dentistry, he provides complete orthodontic care for children and adults.
Removable dentures are a large part of his practice. Having an "in house lab" enables these procedures to be completed in a timely manner. More and more implant supported dentures are being delivered everyday.
Rhea, Office Coordinator
"I have worked in dentistry for over 40 years. Some of my interests include gardening, my cats, turtles, and fish and of course, husband! I appreciate each and every patient and I am always ready to provide prompt and courteous service with a smile!"
Chris, Front Desk
Bio and Photo Coming Soon!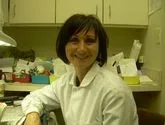 Anna, Lab Technician
Anna is a very talented technician specializing in removeable prosthodontics. Her artistic abilities shine through the smiles on our denture patients.

Marina, Registered Dental Hygienist
I love my job and my passion carries through my work.
I have 40 years of dental experience and have been a dental hygienist for over 20 years.
Graduated from William Rainey Harper College in 2002.
Have the Local Anesthetic Certification and Nitrous Oxide Certification from The University of Illinois at Chicago.
I utilize all the resources to obtain continuing education and integrate it into my daily practice. I customize my work for each patient that I see in my chair.
I listen, treat, and educate. It is very rewarding to see people get healthier and realize that their oral health is in their own hands.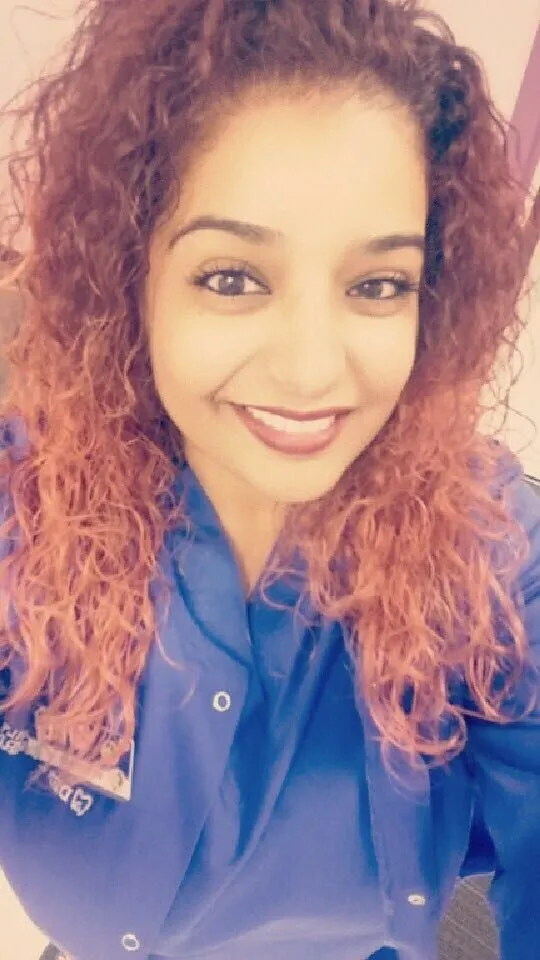 Ronnie, Dental Assistant
Bio Coming Soon!
Vanity, Dental Assistant
A desire to learn the latest advancements in dental care and technology are what first attracted Vanity to Edgebrook Dental Associates. A native of Chicago, Vanity attended several midwinter Chicago dental meetings to expand her dental knowledge and training.
Vanity's interest in Implant dentistry make her a perfect fit for our office. Her gentle nature makes her a favorite with patients and her fellow team members. Vanity brings several years of general dentistry experience to her role. She loves the opportunity to work with the leading technology that Clear Correct (Clear Braces) and Implant Dentistry create.
Lucky, Our very special "Front desk helper"
Lucky has joined our office this June 2015 at the age of 9 weeks old, that is equal to about 3 human years. He is a baby Bichon Frise puppy. His favorite thing to do is to pose for pictures with our patients/children that have no cavities to post on our "No-cavity Club" wall. He is super friendly, LOVES being around children and is available "on request" and some other days.
On his free time out of the office, he likes short walks on sunny days and can`t resist any puppy treats!